Wednesday, 4 December 2019 | Admin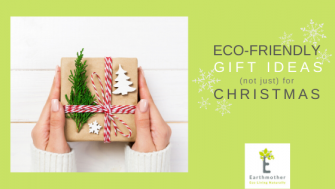 Christmas is a time that is best spent with the people we love. It is also a time of love, appreciation, gratitude, and giving. However, the latter can sometimes be quite challenging. Finding a meaningful gift for friends and family is not always an easy task, especially, if you are looking for a present that is useful, will be cherished for a long time and has a low impact on our environment.
To help you spend less time looking for gifts and instead spend more time in the company of the people who matter most to you, we have selected our favourite eco-friendly gifts (not just) for Christmas!