Friday, 8 November 2019 | Admin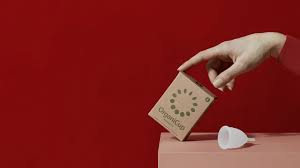 There are so many ways we can lead a more eco-friendly life and reduce the amount of waste we create. One you might not think of, but which will make a huge difference, are reusable sanitary products! Cloth pads, reusable panty liners and menstrual cups come in many different shapes, materials and even colours. But most importantly - in terms of comfort, they are far superior to their disposable counterparts.
This blog post gives you all the reasons why reusable sanitary products are worth investing in, and tells you about the options you have when going zero waste with your period!