Monday, 14 October 2019 | Admin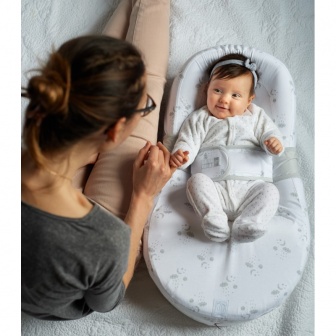 Have you heard about the fourth trimester? When your baby is born, they are totally dependent on you for food, warmth and comfort, especially in their first few months. They've come from an environment where this was all easily available and into a big, bright, noisy and sometimes overwhelmng world! So to keep them feeling safe and secure - keep them close with lots skin to skin or in a sling, let them smell your scent, hear your voice and feel your sway as they did in the womb, and keep them cocooned in a warm snug and reassuring environment so they don't startle - enter the cocoonababy!

The cocoonababy nest has been one of our best sellers for years now and with good reason - it's a natural, supportive and reassuring place for your newborn baby to feel comfortable and secure - as it's similar to being in the womb.
Monday, 7 October 2019 | Admin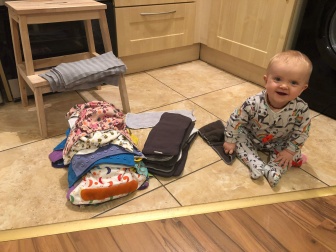 There is no denying that bringing children into the world takes a toll on our environment. For such small people, they can generate a whole lot of extra waste! These days, I think we are all trying to reduce our use of plastic and lessen the footprint we are leaving behind. If not for ourselves, then for our children who will have to clean up the mess once we are gone.
Since becoming a parent, it's something which has weighed heavily on my mind… and though I am far from perfect, I try to make better and smarter choices these days. Here are a few switches that we have made as parents, which can make a really big impact:
Monday, 7 October 2019 | Admin

In the last couple of months, there's a bit of a buzz (sorry couldn't resist!!) about reusable beeswax wraps popping up as an eco-friendly alternative to cling film, sandwich bags and other types of food storage. Are you wondering if the colourful fabric squares covered in beeswax really hold up to the task? Or whether they are as convenient to use as their plastic counterparts? Then read on – we bee-lieve you will love them just as much as we do!
Wednesday, 2 October 2019 | Admin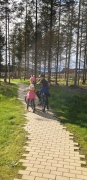 Earlier in the year, we weren't sure if we'd get a family holiday away this year so we decided to treat ourselves to a Center Parcs Ireland weekend in September when the crazy summer holiday prices came down. So we headed off for the Friday to Monday package with no idea of what to expect.
It turns out were very pleasantly surprised at how eco-friendly our little holiday was so I thought I'd share a few tips on what to expect and how you can best enjoy an eco-holiday there too!
Thursday, 19 September 2019 | Admin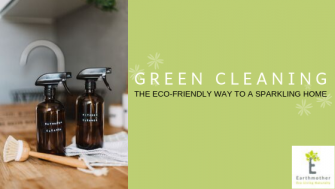 Switching to eco-friendly cleaning products might seem daunting at first. Especially, when you have been using the same tried and tested brands for years and know they work. Read on to find out why it is worth your while changing your cleaning routine to a greener one, and find out which eco cleaning products and solutions will get you started on your way to a greener cleaner home!
Saturday, 7 September 2019 | Admin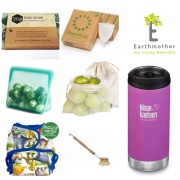 We live in the time of a climate emergency. Our papers and newsfeeds are covered with pictures of plastic floating in the ocean and all sorts of waste being washed up on our beaches. It is a problem that we can no longer ignore. However, looking at the sheer scale of it can be very overwhelming and might leave you feeling completely hopeless and like nothing you can do will ever make a difference.In those moments it is important to shift your focus back to the smaller picture.

If you don't quite know where to start, here are four disposable items you can ditch today without much hassle or a big investment:
Thursday, 22 August 2019 | Admin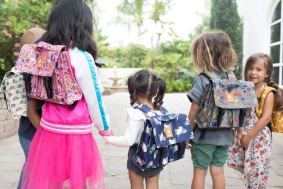 Where did the summer go? It's almost time for back to school! From new uniforms, school supplies to backpacks and lunch boxes, there are a lot of things to be gathered and the amount of plastic and packaging that comes with it can be overwhelming.
Thursday, 8 August 2019 | Admin

There is no right and wrong in determining what works best for you, your baby and your circumstances.

What is important, however, is education. Only when you're fully equipped with all the facts are you able to make an informed decision that you won't regret.
Wednesday, 7 August 2019 | Admin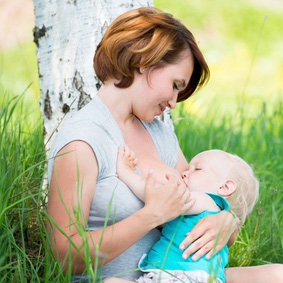 Outdated information and guidance are still hanging around, making its way into many conversations to become modern breastfeeding myths. In order to help you differentiate between helpful advice and old wives tales – we have busted some of the most common breastfeeding myths for you!
1. Breastfeeding Myth: Stay away from spicy food....
Wednesday, 30 January 2019 | Admin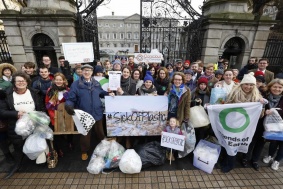 We thought you might be interested to find out a bit more about what Friends of the Earth Ireland do so the lovely Claudia has given us a bit of information about them and their new Sick of Plastic campaign. Please sign the petition below (16,000 people have already!) and show our leaders the power of individuals coming together with our deep concerns about our environment.