Letís Talk Eco Friendly Dental Care!
1 July 2020 | Admin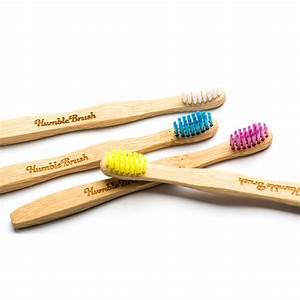 We're all looking for more eco friendly, natural and sustainable alternatives these days. But one area we often overlook is dental care.
There are some brilliant choices available that are effective, natural and look great too! Here's a few of our favourites to help you make this easy switch, whilst ensuring a dazzling, winning smile!
Browse our eco friendly dental care range now
Bamboo Toothbrush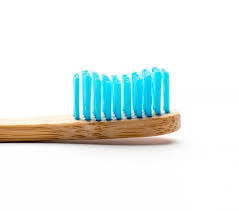 What is not to love about the beautiful and simply designed Humble Toothbrush?
This bamboo toothbrush has been developed and supported by the world's most respected dentists. It has a specific curved headshape that helps with access to all areas of the mouth, is effective in removing plaque and the natural lightweight bamboo handle is easy for both adults and children to hold and brush with thoroughly.
And when it comes to disposal, rather than joining the two billion plastic toothbrushes that end up in landfill each year, you can remove the bristles with a pliers, and then pop your toothbrush in the brown bin!
Natural Toothpaste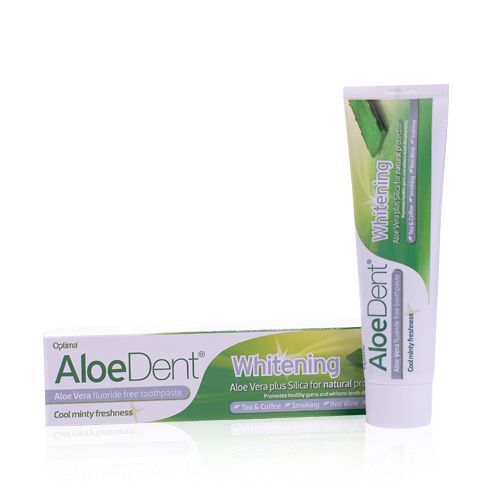 For a natural and whiter smile, toothpastes like Aloe Dent Whitening Toothpaste offers you and your family natural protection against plaque, tartar, cavities and gum disease. It is fluoride-free and comes with a cool, minty taste.
Brushing regularly with this whitening toothpaste offers a fantastic triple action: cleaning, protecting and whitening your teeth naturally.
And there's no compromise on performance - this toothpaste is currently getting 5 star reviews from our customers!
For even more choice, check out Splat Blackwood Toothpaste Whitening with Charcoal and these zero waste plastic free EcoLiving toothpaste tabs!
Eco Friendly Dental Floss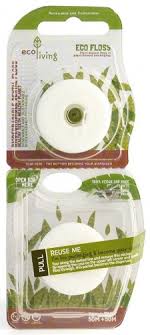 Yes, even eco friendly flossing is possible! Flossing is too important to skip—so by switching to a safe plant-based dental floss, it's cleaner for your teeth and cleaner for the planet.
ecoLiving plant-based dental floss started life as corn! It is made with 100% renewable resources, making use of a previously wasted by-product from the food industry. ecoLiving Eco Floss uses 80% fewer greenhouse gases and is 100% vegan. How great is this for an eco friendly alternative?
Kids Eco Friendly Toothbrushes & Toothpastes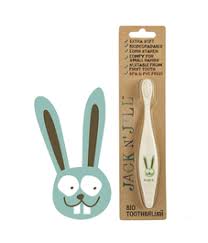 There are some really gorgeous eco friendly dental choices for kids too, which will actually make them want to brush their teeth! Our all time favourite brand is Jack N' Jill. Check out their super cute toothbrushes and rinse cups, and naturally flavoured toothpastes - everything they'll love and to avoid you asking "did you brush your teeth?" repeatedly every day!
So, toothpaste
toothbrush
floss
... Are you ready to make this easy switch to eco friendly dental care?
Browse our eco friendly dental care range now