Thursday, 7 November 2019 | Admin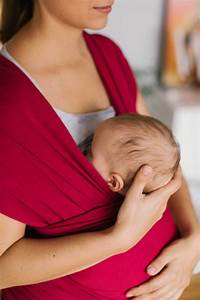 Babywearing is a total lifesaver -especially when you have more than one child.! Chasing after a toddler, taking older children for a walk or simply emptying the dishwasher is a lot easier without having to put your baby down. With a baby carrier or sling you'll keep your little one safe and snug close to you while going about your day but many mum's also wonder will they be able to nurse their baby while babywearing.
Did you know you are able to recognise hunger cues much earlier when you have your baby in a wrap or carrier close to you? As soon as your little one starts rooting and moves his head from side to side, you know it's time for a feed - before your baby gets distressed. If only you wouldn't have to bother taking them out of the sling and fight with meters of fabric or an endless amount of buckles before being able to feed!
Good news: Breastfeeding in a stretchy wrap or baby carrier is possible - and with a bit of practice, easier than you thought! Here's how to go about it!
Babywearing & Breastfeeding - The Basics:
1. What to wear when nursing in a carrier