Klean Kanteen Rise Collection - Your Guide to All the Styles Available
20 January 2023 | Admin
Your Guide to All the Versatile New Styles For your RISE Reusable cup / TUMBLER
Making it easier than ever to keep hydrated, the new Rise drinkware collection ticks all the boxes for stylish reusable homewares that are also versatile, durable and made in the most environmentally friendly way from recycled steel.
The new Rise collection comes in five shapes and sizes. The nature-inspired colours are protected by a nontoxic, chip-resistant Klean Coat finish. Brew the perfect cuppa in a Rise Mug or start the day with a smoothie in one of the two Rise Tumbler sizes. You can also sip Shiraz from the Rise Wine Tumbler or pour yourself a dram or in the Rise Lowball and everything will stay at the perfect drinking temperature.
The earthy tones are colourful and the full range are easy to hold, easy to drink from and then easy to clean in the dishwasher (yay!). And they're made from recycled steel, making them a far more sustainable option that will last a lifetime.
Rise's ergonomic contours and flowing lines look as good as they feel, making this versatile collection both a beautiful homeware and durable adventure companion. Perfect for that summer evening in the garden or picnic in the park or equally at the top of a mountain or a day at the beach.
Most of Klean Kanteen's products including the Rise collection now use certified 90% post-consumer recycled 18/8 stainless steel. This reduces the companies greenhouse gas emissions by about 50% - making them leaders in sustainable production and drastically reducing their manufacturing impact. They are the only water bottle maker in the world doing this to date, a genuine environmental and future thinking company.
Made with safe, BPA-free materials, it's made with 18/8, food-grade recycled stainless steel, a metal that's safe and totally free of toxins. The inside of all Klean Kanteen stainless steel cups and bottles are electropolished so they don't retain or impart flavour like cheaper stainless steel bottles can. So no matter how many times you refill it, no matter what you put into it, your Klean Kanteen will keep your drinks fresh, crisp and clean tasting. The extra durable Klean Coat finish is 4 times more durable than before and keeps colours bright, chip-resistant and scratch free, using materials that are safe for people and planet. Easy to clean and dishwasher safe in the top rack - making staying hydrated easier than ever.
New Splash and Spill-proof Lids:
The new splash and spill-proof Flip Lids on the mugs and tumblers (excluding the wine tumbler as that doesn't need a lid) features an extra-large opening that helps cool hot beverages more quickly and feels like you are drinking without a lid on at all. The Flip Lid is also wide enough for reusable straws and is BPA free. They are NOT leak-proof though so you can't throw them in your bag - try a TKWide cafe cap for that instead!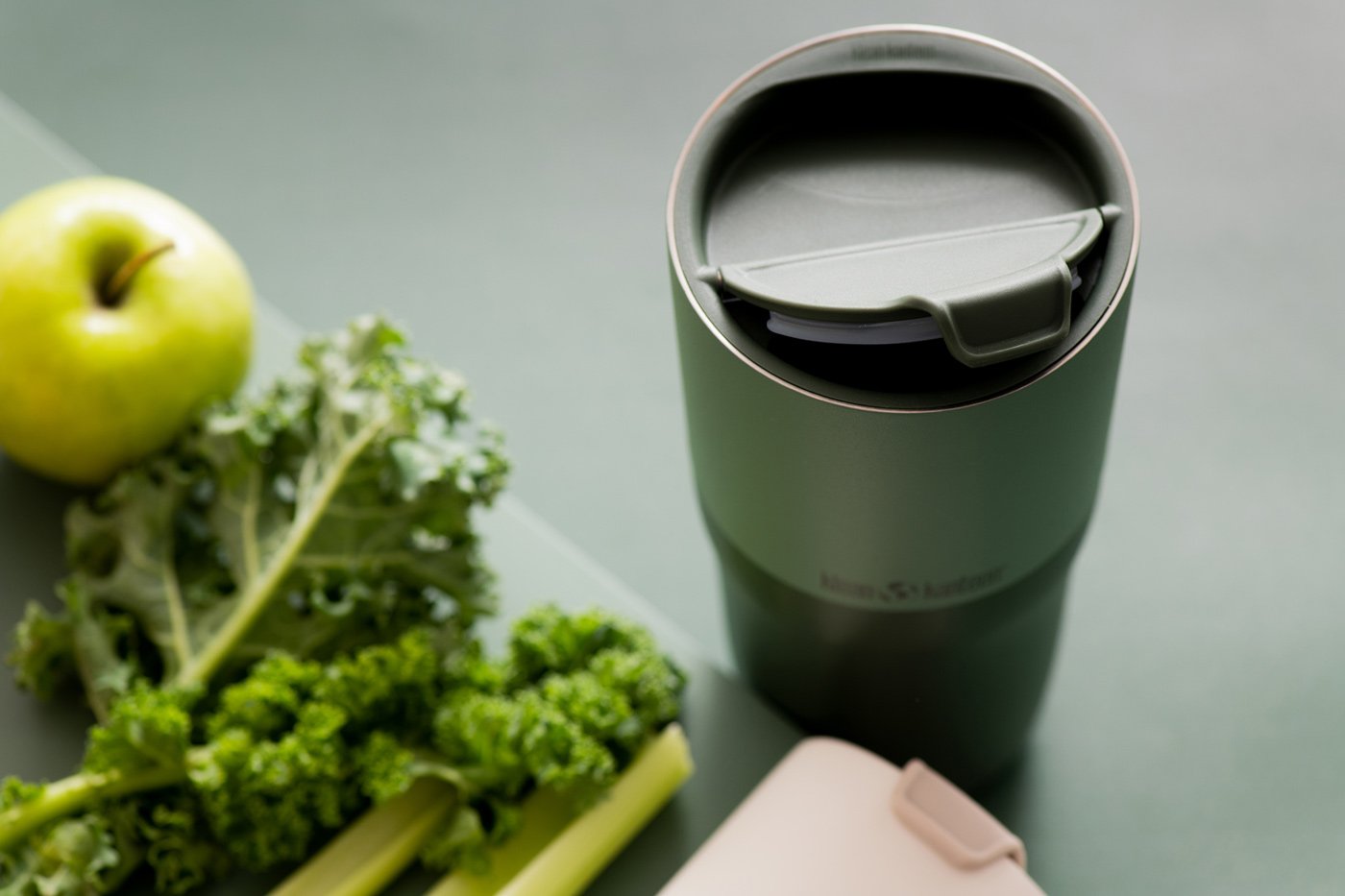 Designed with a thin rim for comfortable drinking, the Flip Lids are also cleverly designed to be opened one-handed so perfect for the car, commute, stroller or just chasing your children around the place!
5 New Reusable Drinkware Styles To Chose From:
The Klean Kanteen 473ml Rise insulated tumbler is made with Climate Lock insulation for hot or cold drinks including tea, coffee, water, smoothies, or even cocktails. The tumbler fits in most cupholders in cars or prams and comes with a spill-proof Flip Lid. Perfect for a hot or cold drink anytime you need it at work or at home. It stays hot for 6 hours or iced for 23 hours.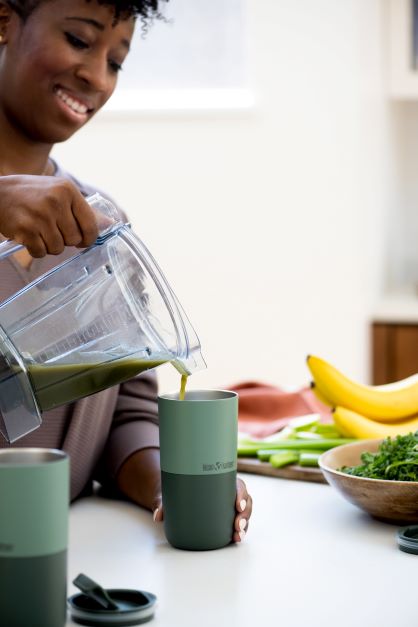 The 769ml Rise tumbler is a really generous size, perfect for a day out or long journey and is particularly good for smoothies or shakes, but also tea, coffee, water or even cocktails. It stays hot for 7 hours or iced for 34 hours.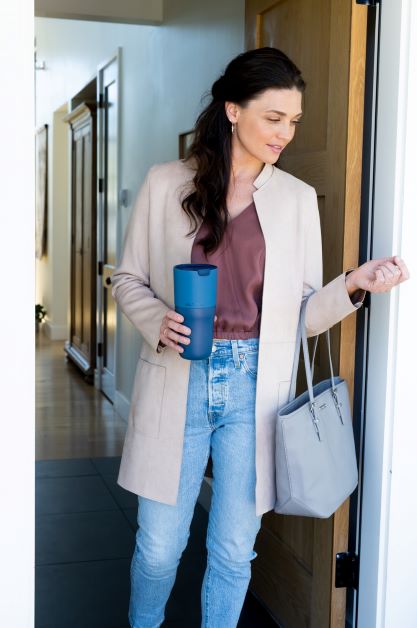 The 10oz lowball tumbler is perfect for a cold drink over ice as it will keep your drink nicely chilled without melting the ice. Its also the right size for swilling, sipping and enjoying. Or use it to keep your coffee or tea hot too. It stays hot for 2 hours or iced for 10 hours.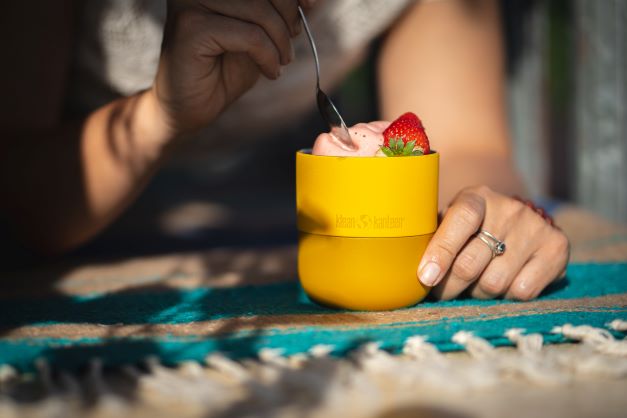 Try the wine tumbler to keep your wine at the perfect temperature - it also works brilliantly for cocktails or any cold drinks, giving you a wow factor at your dinner party. The shape and feel is just right for sipping and the wide aperture and slender lip helps to preserve aromas . It stays hot for 1 hour or iced for 18 hours - perfect for that summer evening in the garden.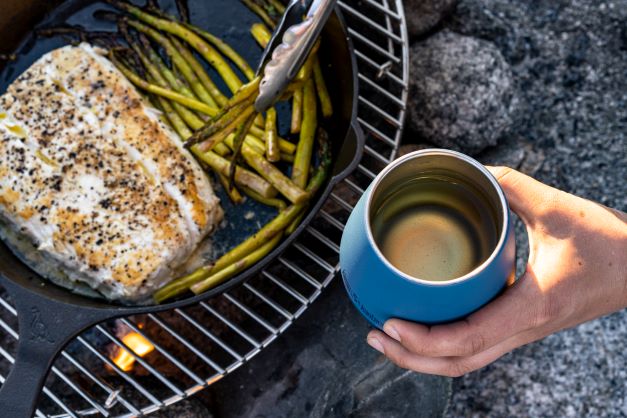 The new Rise insulated mug will keep your drinks nicely hot or chilled with a comfortable ergonomic stainless steel handle and flip lid to keep it spill proof. It also has a quiet but sturdy base so gives a satisfying clunk when you put it down. Ideal for hot or cold drinks including tea, coffee, hot chocolate, water or juice. It stays hot for 4 hours or iced for 16 hours.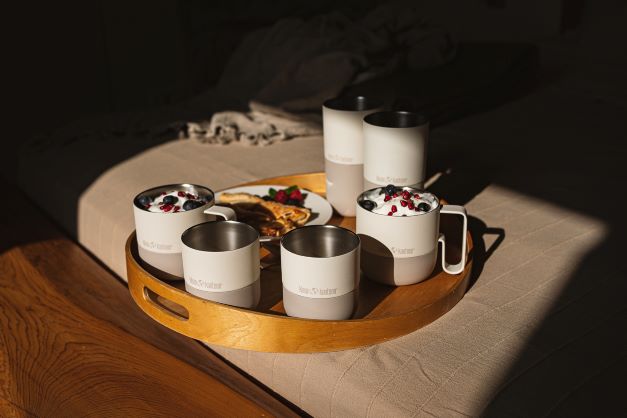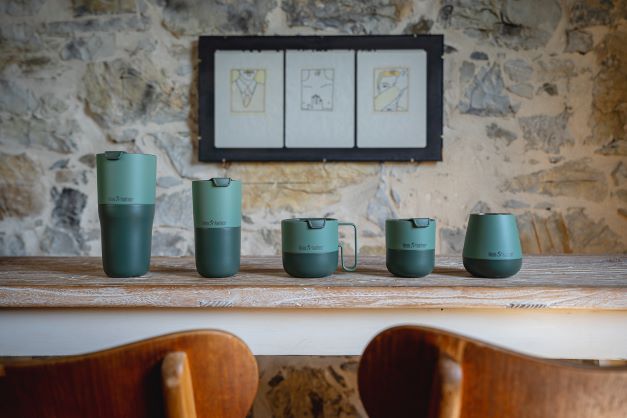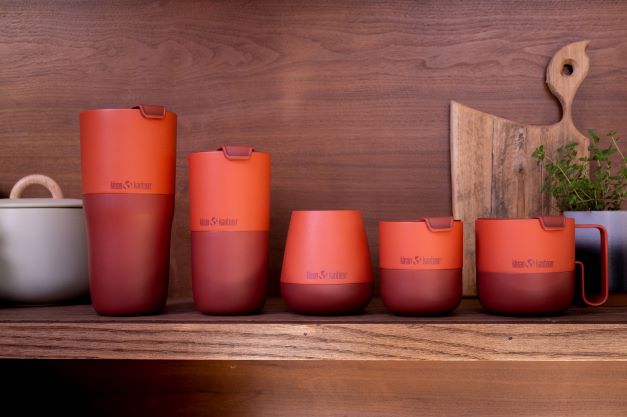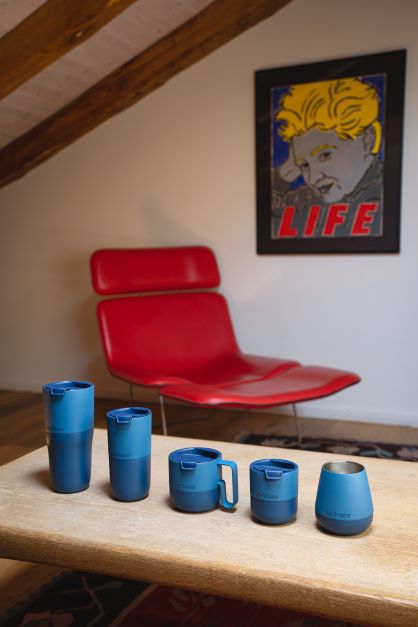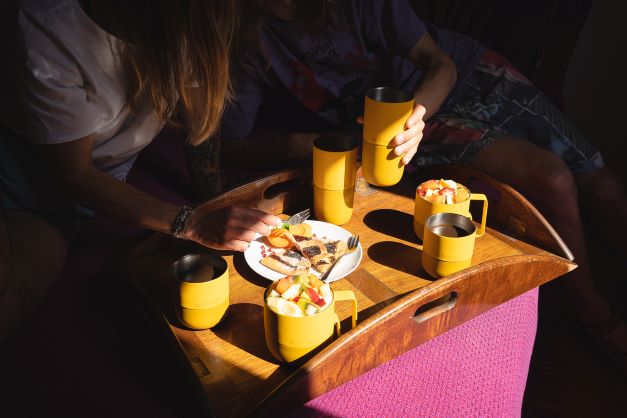 Why Are Klean Kanteen Bottles and Cups So Good?
Klean Kanteen don't just make bottles, they design durable, versatile, affordable products that replace mountains of single-use waste—and last a lifetime. Their goal is to reduce single use, plain and simple. So they make products guaranteed to hold up to whatever life throws at them. They're also family owned so get to decide how their company runs instead of answering to shareholders. Klean Kanteen are certified Climate Neutral, B-Corp Certified and a member of 1% For The Planet. We love them for their amazing quality and ethical principles - as well as their fabulous designs for all ages and activities.
Thanks for reading. We hope you love your new Klean Kanteen as much as we love ours!
You can shop the collection here.