Klean Kanteen TK Wide Options - Everything You Need for Hot or Cold Drinks On the Go!
20 February 2021 | Admin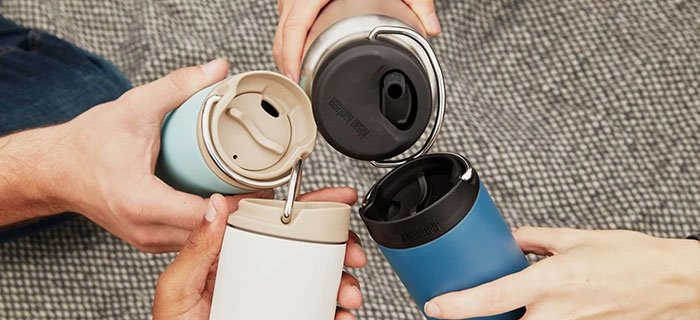 The Klean Kanteen TK Wide Bottles and Caps have quickly become a customer favourite – and with great reason. You'll want to bring them everywhere with you! And with the perfect cap for different drinking experiences, you can swap and change your cap to suit every occasion. We thought you'd like a quick summary here of the different options available for you.
What keeps the TKWide hotter or colder than ever before is the revolutionary TK Closure internal thread design and Climate Lock doublewall vacuum insulation. The new line features brand new colours and new twist caps - all with chip-resistant Klean Coat finish and made from 18/8 food-grade stainless steel that doesn't retain or impart flavours. The wide opening fits ice and fills and pours easily and the slim design fits in most cup holders. The Brushed Stainless bottles and all caps are dishwasher safe in the top rack.
Here's some reviews from our customers:
'Fantastic quality and good price. In love with the cup'- Nithya
'Great quality and look. Holds well the temperature of any liquid (either cold or hot)'. Kamila
'Bottle is sturdy, lightweight, easy to clean and doesn't leak. Keeps drinks cold all day'. Niamh
What Klean Kanteen Cap Should I Use?
In total there are five compatible, low-profile caps for TK Wides that offer a variety of sipping styles.
All caps have replaceable parts and fit all TK Wides and pair with the TK Closure internal thread design to increase thermal performance. All caps are BPA free, leakproof (except for the straw cap) and top rack dishwasher safe.
Café Cap: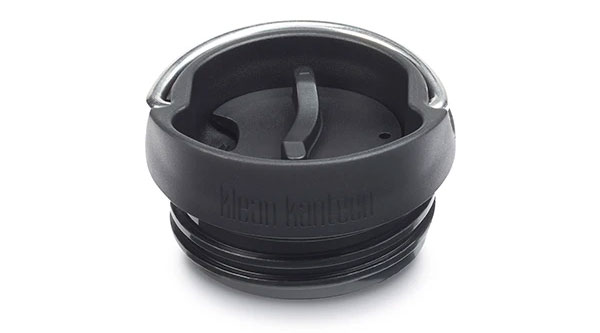 The leak proof TKWide Café Cap comes as standard with most bottle and turns any TKWide insulated bottle into an instant to-go coffee mug. The TKWide Café Cap features a low profile design, easy-carry swivel loop handle and easy to disassemble construction that is dishwasher safe.
New Twist Cap: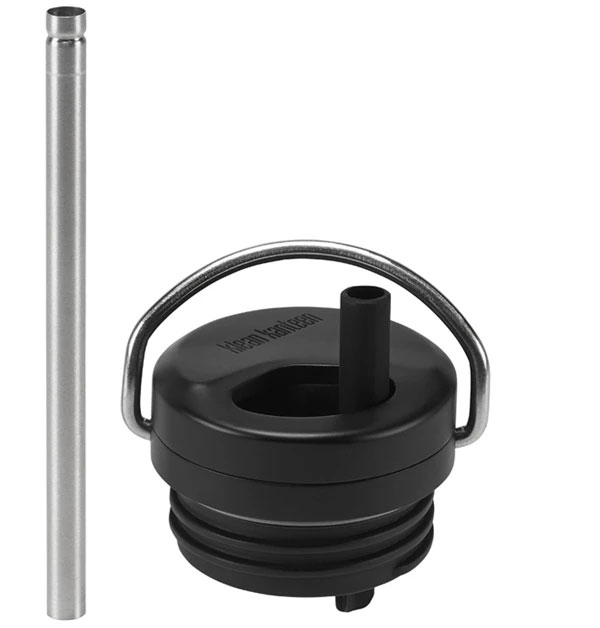 Twist it, sip it, save it. The new Twist Cap with built-in straw fits all TKWide bottles. Twist open the straw spout to quench your thirst or snap it closed for a completely leakproof lid. The Twist Cap is a dream come true for Klean fans who want both a reusable straw and a leakproof cap. Food-grade 18/8 stainless steel straw with silicone straw tip and cut-to-fit silicone straw extender.
Chug Cap: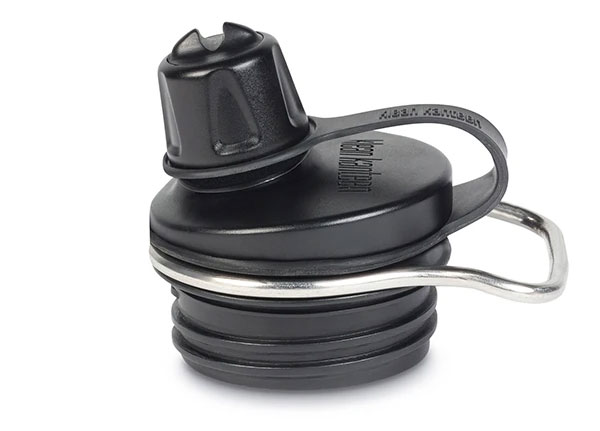 From the gym to the football pitch to the great outdoors, the Chug Cap is fantastic for quick hydration. The wide spout lets you take in fluids fast when you need them most. The quick-cover cap protects against spills during active use, and screws down securely for a leakproof seal when you're ready to call it a day.
Straw Cap: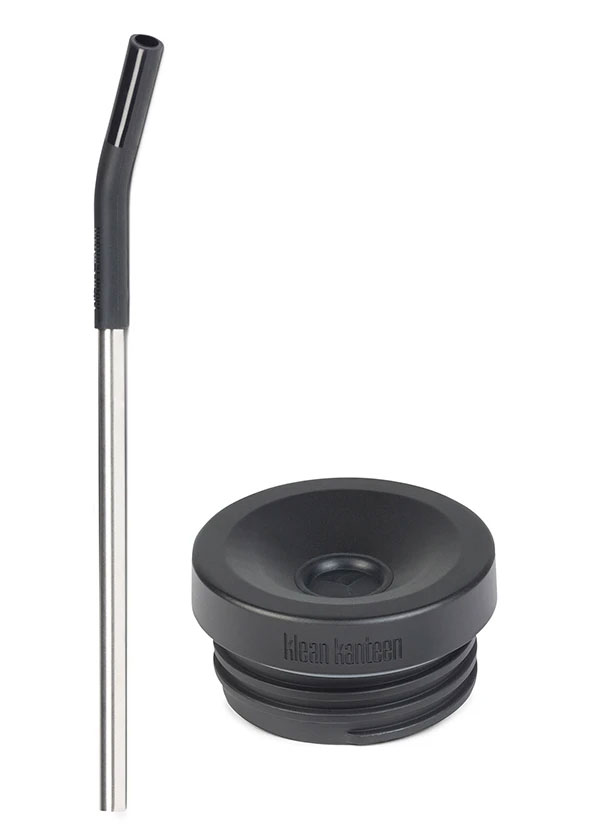 The TKWide Straw Cap comes with a stainless steel straw that will fit any TKWide bottle. The included straw is a wider 10mm, perfect for smoothies and comes with cut-to-fit silicone extender allowing it to fit any size TKWide bottle (up to 64oz!). The silicone straw tip is soft, safe and comfortable and all pieces are dishwasher safe.
Loop Cap: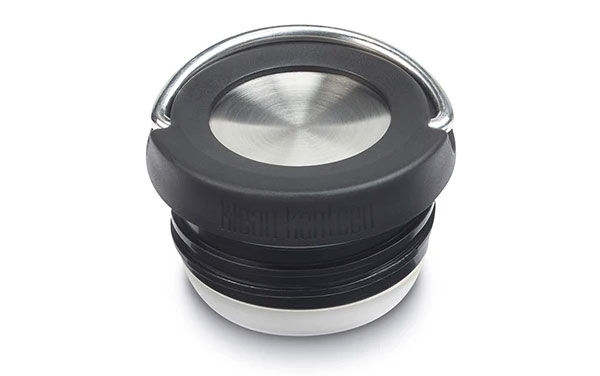 The leak proof TKWide Insulated Wide Loop Cap increases the thermal performance of TKWide bottles with its integrated one-piece vacuum insulated stainless steel center. Provides an all-stainless interior and vacuum insulation.
The Café Cap and new Twist Cap are now available in both Black and Taupe. All others are black only.

What Size Do I Need?
In terms of size, there are a few options to choose from too:
The 12oz/355ml is perfect for a one cup hot drink or cold drink for a short trip out. It keeps drinks hot for 11 hour and iced for 38 hours. It works well for little hands too as it isn't too heavy to carry around.

The 16oz/473ml gives you enough for 2 hot drinks and keeps them hot for 14 hours or iced for 47. Its ideal for bringing to work or for a long walk.

The 20oz/592ml is perfect for long days out or good hydration after exercise and keeps your drinks hot for 17 hours or iced for 58.

The 32oz/946ml is great for a long drive/hike/camping trip etc and keeps drinks hot for 22 hours as long as it's only opened once to drink from – if you drink half and have half full of air it will lose its heat quicker. It will keep your drinks iced for 75 hours.

And finally the 64oz/1900ml gives you 38 hours of hot drinks (as long as its kept full) or 135 hours iced – its ideal for family trips out or long drives or hikes.

We hope that gives you a good idea of the different options available for you. Have a browse here of each of the individual bottle to see which one suits your lifestyle best.