Why We Love Klean Kanteen... Even More!
25 May 2020 | Admin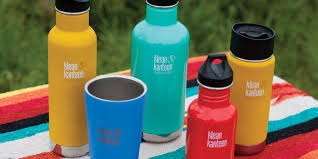 Klean Kanteen don't just make gorgeous and colourful reusable water bottles and cups…
...they also design durable, versatile and affordable products that replace mountains of single-use waste! And last a lifetime. Their goal is to reduce single use - plain and simple. So they make products guaranteed to hold up to whatever life throws at them!
Among the many things we LOVE about the Klean Kanteen range are...
Their amazing durability, they survive even the hardest of knocks! Trust us, we've dropped them, banged them, and they're still going strong.
They keep cold drinks cold, and hot drinks hot – it sounds simple, but it never ceases to amaze us how our morning coffee is still hot by midday in the Klean Kanteen TK Wide!
And now, Klean Kanteen have just become Climate Neutral certified. So we have one more reason to love them!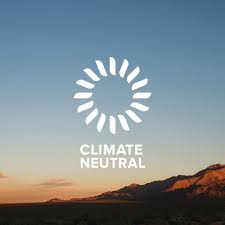 What does it mean to be Climate Neutral?
Climate Neutral is a non-profit organisation working to accelerate the transition to a low-carbon world by recruiting companies to publicly measure, reduce and offset their carbon emissions. Klean Kanteen has completed this rigorous 3-step process and is now 100% carbon neutral in the manufacture and delivery of its products worldwide. Congratulations Klean Kanteen!
And this is on top of two other quite special facts:
Klean Kanteen are 1% For The Planet members (contributing more than $3 million directly to environmental organizations), and they're a certified B Corp, meaning they're part of a movement of more than 3,000 global companies that meet high standards of social and environmental transparency, accountability, and performance.
So we're really happy to be bringing Klean Kanteen products to you, our Irish customers! Check out the full Klean Kanteen range.
What's your favourite Klean Kanteen product?