Sick of Plastic? Then it's time for action with Friends of the Earth Ireland
30 January 2019 | Admin
Here at Earthmother we're passionate about what we do so if we can help a like-minded organisation, we will.

We thought you might be interested to find out a bit more about what Friends of the Earth Ireland do so the lovely Claudia has given us a bit of information about them and their new Sick of Plastic campaign. Please fill in the quick survey and sign the petition below (16,000 people have already!) and show our leaders the power of individuals coming together with our deep concerns about our environment.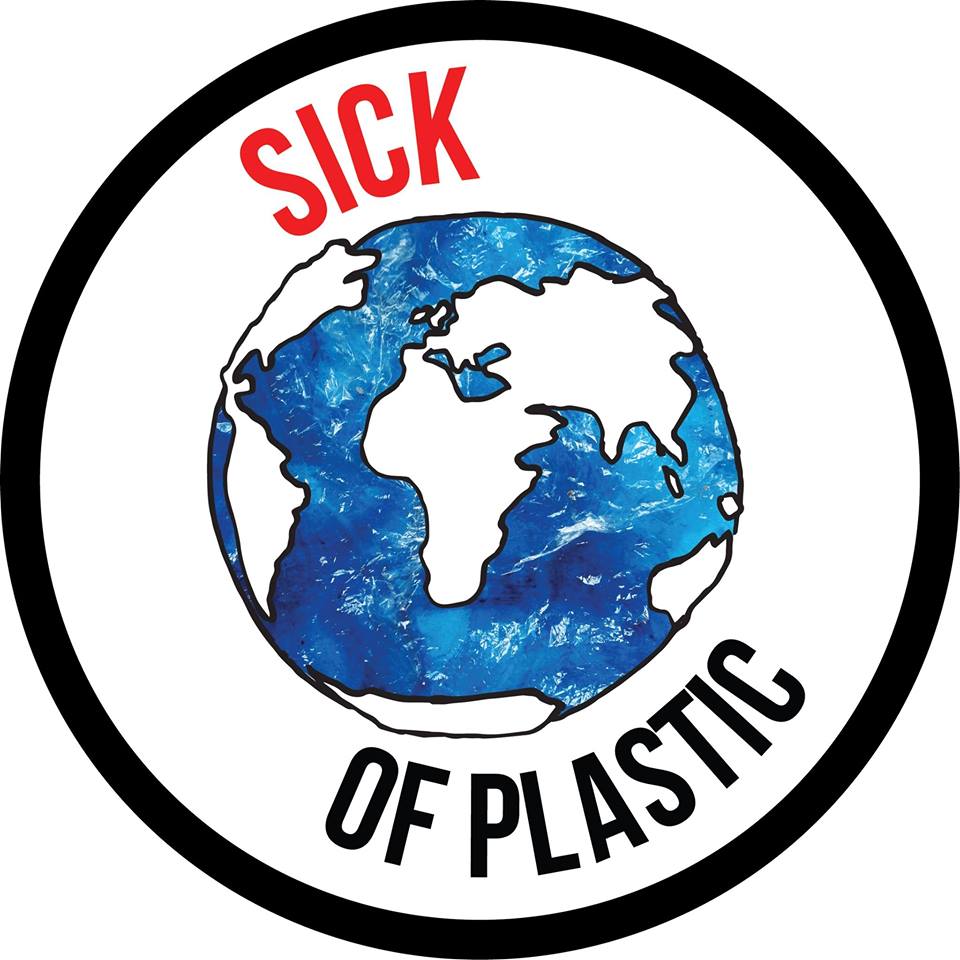 Claudia, Friend of the Earth Ireland: 'The Sick of Plastic Campaign formed when Friends of the Earth and VOICE Ireland noticed a surge in the public's frustration with single use plastic. Despite introducing the plastic bag tax back in 2002, we're taking more plastic packaging home (in our reusable shopping bags) than ever!
Sick of Plastic is working to empower communities to take action on single use plastics.
The petition, which you can sign here, has the following four demands;
Supermarkets to reduce single use plastics and unnecessary plastic packaging
Introduce a deposit return scheme for plastic bottles and aluminium cans
Tax single use coffee cups and promote reuse
Ban single use plastic, following recent EU Plastics Legislation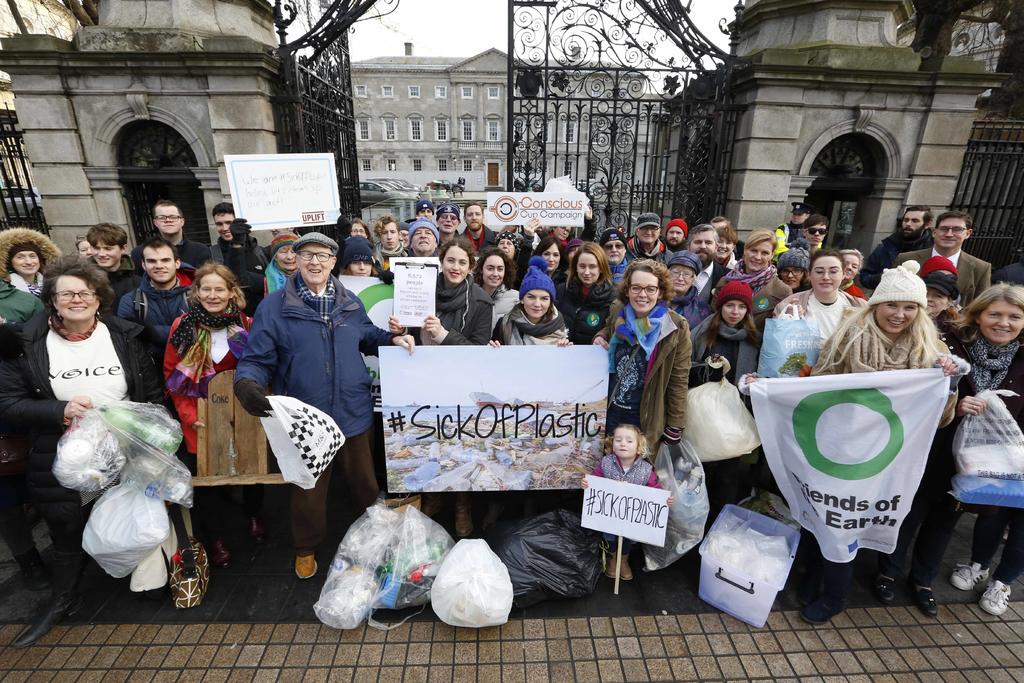 Here are some of the campaign's highlights since launching in early 2018;
Supported Zero Waste activist Diane Forsyth's Uplift petition by inviting people to 'ditch their plastic' at Dáil Éireann for the petition hand-over
Organised a nationwide 'Shop and Drop' day of action where 1,000's left their unwanted plastic packaging behind in Supermarkets
Hosted a briefing on the Waste Reduction bill for 80+ TDs and their constituents
Joined 'Break Free From Plastic' in Brussels to encourage Irish MEPs to support EU Plastic Legislation which resulted in an EU ban on some of the most problematic single use plastics
Teamed up with Uplift to deliver a strong 30,000 signature petition to TDs ahead of discussions on the Waste Reduction Bill
The success of the Sick of Plastic Campaign has very much been driven by the public, from the growing number of people who carry their own cup to the numerous anti-plastic and zero waste groups forming around the country.
This year Sick of Plastic are increasing the pressure on Supermarkets, it's time they took our demands seriously. Our petition now has over 16,000 names, and we want to present it to every major Supermarket in as many towns across the country as we can.
But before we approach Supermarkets again, we want to gather some data on what progress, if any, has been made. We're going to name and shame supermarkets who are refusing to act on plastic, and praise those who are taking the lead.
2018 was the year that kicked off the public's interest in plastic - 2019 is ripe for action to break free from plastic both on consumer and governmental level. With so many dedicated people now on board, we have no doubt it can happen.
Can you help us find out what supermarkets are doing to tackle plastic by completing this really quick survey?
If you have not yet signed the plastic petition, please do now and share it widely across your networks. https://www.foe.ie/takeaction/break-free-from-plastic/
#BreakFreeFromPlastic #sickofplastic #friendsoftheearthireland