Humble Brush - the eco friendly toothbrush choice
28 February 2020 | Admin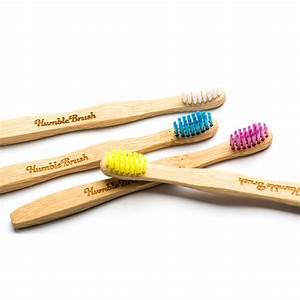 With a beautiful and simple design, toothbrushes like Humble Brush are a seriously worthwhile alternative to regular plastic toothbrushes. Especially when you consider the fact that the world consumes more than 3.6 billion plastic toothbrushes every year – most of which end up in landfills and oceans. Humble Brush will clean just as well and last just as long as your regular plastic toothbrush, with the added benefit of being better for the environment.
Why would you ever bother with a plastic toothbrush again?!
Browse our toothbrush range now
Here's a few handy tips, thanks to our friends at Humble Brush, about caring for and disposing of your Humble Brush.
Keep your brush dry
Bamboo is a material that will keep best when stored dry, which is why enclosed toothbrush cups that may collect water are not recommended. We recommend that you keep your toothbrush in a open-air toothbrush holder or other dry area. Ikea have some great bamboo toothbrush holder options!
Cleaning the bristles
Rinse and care for your bristles just as you would with a conventional toothbrush.
Your handle
Bamboo is a natural material that will change appearance over time. The top portion of the bamboo which goes into your mouth may appear lighter and faded over time, which is normal and will not affect your brushing experience.
Waste Disposal of Your Humble Brush: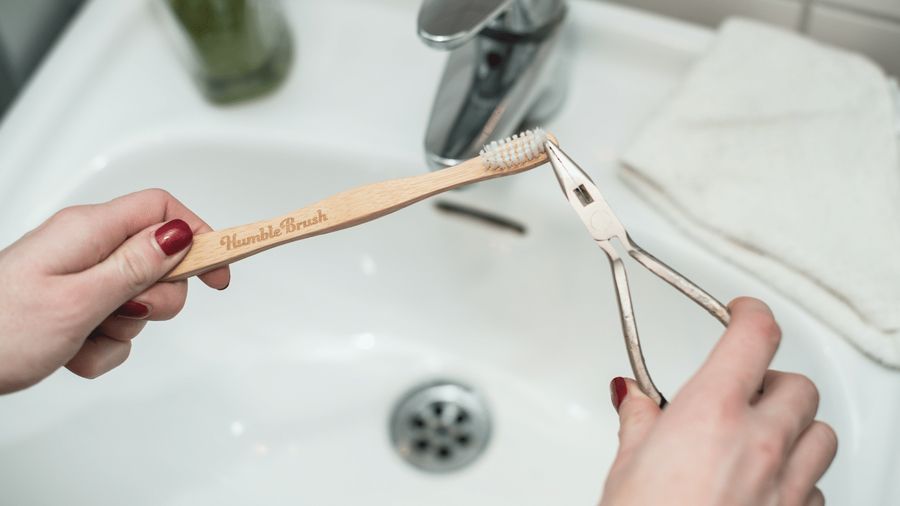 The bristles and handle should be disassembled for proper waste disposal. Use a pair of pliers to remove the bristles from the head of the toothbrush. Doing so will remove a small metal staple that is used to clamp the bristles to the handle. The natural bamboo handle can either be reused or disposed of in a composting bin.
The bristles are very small so recycling may not work. Please dispose of the bristles in your household waste or contact your local recycling facility to see if there's a solution for recycling the bristles.
Don't forget to compost the handle!
Don't forget, the toothbrush handle will safely return to the soil within 6 months in a commercial or private composting bin. The handle can also be reused in your garden or in any other creative way. Even if it does end up in the regular waste, the carbon dioxide created when burning the bamboo handle at the incinerator plant will be reabsorbed by other plants and trees, whereas plastic toothbrushes in the incinerators will generate noxious fumes (most Irish waste is incinerated, there are very few landfill sites).
Are YOU ready to make this easy swap?
Browse our toothbrush range now