Enjoying The Sun Safely - Sun Protection and More
19 May 2020 | Admin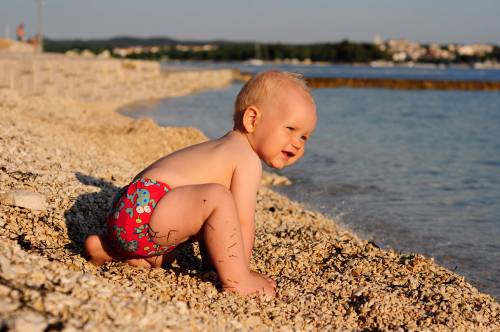 Enjoying the sunshine is one of life's simple pleasures. It encourages us to get outdoors, boosts mental health, and is an important natural source of vitamin D.
But it's really important to think about how to protect you and your family's skin. Getting too much sun can be harmful whatever your age. It exposes your skin to ultraviolet radiation (UV rays) that can damage your skin and lead to skin cancer.
Protecting Your Skin in the Sun: Top Tips
Spend some time in the shade – find a shady spot in the garden or park to read your book, have a picnic or let kids play. Good shade can give up to 75% protection from UV rays. UV rays are most intense between 11am and 4pm, so limit sun exposure during this time.
Cover up - pop a sunhat on yourself and the kids, wear longer length sleeves or a loose shirt. Did you know that linen, cotton and hemp let less UV rays through? And that dark clothes block more UV rays than light coloured clothes?
Don't forget your sunglasses - your eyes can be damaged by UV rays too. Make sure you choose a pair that gives UV protection. Wrap-arounds also offer the best coverage.
Use Suncream – it's recommended that we wear sunscreen in Ireland from April to September to reduce your risk of skin cancer.
Which Suncream to Use? Here's Our Favourites: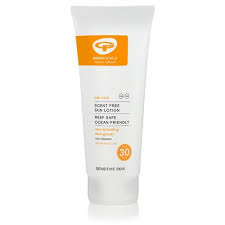 Green People Scent Free Sun Lotion SPF 30 – it's suitable for all skin types, has effective, broad-spectrum UVA & UVB protection, with 84% certified organic ingredients.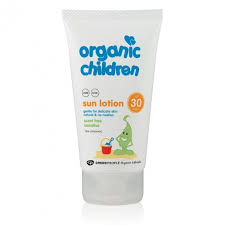 And for kids, we are loving Organic Children Natural Scent Free Sun Lotion SPF 30 – it does everything we need a children's suncream to do, and it's quick absorbing which is a definite plus when chasing the kids around the garden trying to get the cream on quick!
Applying Suncream: A Few Things You Need to Know
Use an SPF of at least 15 (we prefer SPF30) before you go out in the sun. Apply it about half an hour before going out so that it has time to absorb into skin and dry.
Be generous with your suncream. Research shows that many people don't use enough sunscreen to provide adequate protection. When applying sunscreen, pay particular attention to the skin near to the edges of clothing, such as straps and necklines, as these areas can easily be missed.
Reapply sunscreen regularly (at least every two to three hours) as it can rub off on towels, sand or after going in the water. Even water-resistant sunscreens should be reapplied after you come out of the water as it can be rubbed off when drying yourself with a towel.
Pay attention to exposed areas, such as the nose, ears and lips because these areas tend to burn more easily.
There's lots more great information available from the HSE and Irish Cancer Society.
So enjoy the sun, but don't forget to protect yourself and your family. You'll appreciate it all the more knowing you're staying safe too!
Let us know any top tips you have for enjoying the sun safely?